Brochures
Our approach is distinctly innovative. We constantly seek new ways to increase client
Angle and Channel Bar Manufacturer in India
Stainless Steel Angles Channels, Mild Steel H Beam, Mild Steel Beam, U-Channels, C-Channels, Equal Angle, Unequal Angle Manufacturer In India
Sumer Metal Industries is one of the biggest manufacturers of angle and channel bars in India. We provide stainless angle bars, alloy steel angle bars, titanium angle bars, and nickel alloy angle bars of the highest quality. In the market, stainless steel angle is also known as stainless steel channel. We provide a diverse assortment of Angles & Channels to our customers, which are used in a variety of industrial and commercial applications. These come in a variety of widths, leg heights, material thicknesses, and other specifications.

Customers Are Our Top Priority
We offer When you are ready to make your business dreams a reality, it begins with contacting an experienced construction company to help you begin the process.
Specifications of Angle and Channel Bar:-
| Angle & Channel | Specification |
| --- | --- |
| Type of material | stainless steel, nickel alloy, titanium, aluminum |
| Dimensions | EN, DIN, JIS, ASTM, BS, ASME, AISI |
| Standards | ASTM A 276/A 276M,A 484/A 484M,A 564/A 564M,A 582/A582M,A 638 /A 638M,A705/A705M |
| Size | angle – 5mm to 9mm, channel – 40mm*20mm~300mm*300mm |
| Types | Equal angle, Unequal angle, U channel, C channel |
| Stainless steel | 201, 202, 304, 304l, 310, 310s, 316, 316l, 317, 317l, 321, 321h, 347, 347h, 410 |
| Nickel Alloy | UNS 2200 (NICKEL 200) / UNS 2201 (NICKEL 201) |
| Aluminium | 1050,1100, 2017, 7150, 7178, 7575, 2050, 7085, 2011 A92011, 2014A A92014, 2024 A92024, 2219, 5052 A95052, 5083 A95083, 5754, 6061 A96061 A86061, 6063, 6082 A96082, 7071 7020, 7050 A97050, 7075 A97075 A87075, 7175 |
| Titanium | Grade 1, Grade 4, Grade 5(Ti 6Al-4V), Grade 6(Ti 5Al-2.5Sn), Grade 7, Grade 11, Grade 12, 8Ai-1Mo-1V, Grade 9(3Al-2.5V), 6Al-6V-25n, 6Al-2Sn-4Zr-2Mo, 6Al-7Nb, Grade 23(Ti 6AL-4V ELI), Grade 5 ELI |
Buy Angle/Channel at Best Price :-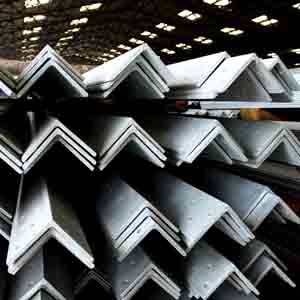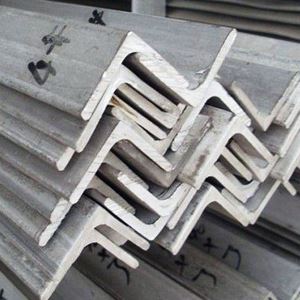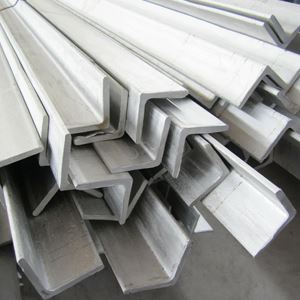 Application Industry
Oil and Gas Pipeline
Chemical Industry
General Purpose Applications
Fabrication Industry
Food Processing Industry
Pharmaceutical Equipment
Material Testing
Hardness Test
Flattening Test
Micro and MacroTest
Pitting Resistance Test
Flaring Test
Intergranular Corrosion (IGC) Test
Documentation
Fumigation Certificates
Raw Material Test Reports
Material Traceability Records
Heat Treatment Charts
Guarantee Letter
Commercial Invoice which includes HS Code
Mild Steel Angles Channels, Carbon Steel Angles Channels, Alloy Steel Angles Channels, Stainless Steel 316 Angles Channel Bars Supplier in India.
We export Mild Steel Channel, which is commonly used as a structural support in construction projects. MS Channels are available in a variety of sizes and forms and are sourced from reputable suppliers who utilise high-grade steel to give the end product anti-corrosion qualities and high tensile strength. We are one of the most reputable MS Channels Exporters and Mild Steel U Channels Suppliers in the industry.
MS Angles are one of the most common steel products used in construction, and we specialise in delivering Wholesale Mild Steel Angles. Equal Angles, Unequal Angles, and T Angles are available in a variety of thicknesses and sizes. Our MS Angles are galvanised to protect them from corrosion. We are one of India's leading suppliers of galvanised mild steel angles.
Stainless Steel Angles Channels Supplier
Mumbai, Delhi, Kolkata, Chennai, Bengaluru, Hyderabad, Ahmadabad, Pune, Surat, Jaipur, Kanpur, Lucknow, Nagpur, Ghaziabad, Indore, Coimbatore, Kochi, Patna, Kozhikode, Thrissur, Vadodara, Agra, Malappuram, Thiruvananthapuram, Kannur, Ludhiana, Nasik, Noida, Madrid, Sharjah, Moscow, Hong Kong, Lagos, Montreal, Bogota, Los Angeles, New Delhi, Jeddah, Chennai, Kanpur, Edmonton, Istanbul, Bhopal, Calgary, Ulsan, Rio de Janeiro, Colombo, Cairo, Ludhiana, Indore, Thane, Dubai, Seoul, Santiago, Kuwait City, Dammam, Tehran, Busan, Rajkot, Nagpur, La Victoria, Bangkok, Granada, Lahore, Manama
Mild Steel Angles Channels Exporter
South Korea, South Africa, Sri Lanka, Syria, Taiwan, Tanzania, Tajikistan, Thailand, Turkey, Turkmenistan, Ukraine, United Kingdom, United Arab Emirates (UAE), Uzbekistan, Vietnam, Yemen, France, Germany, Greece, Oman, Colombia, Portugal, Japan, Lithuania, Macau, Mongolia, Qatar, Ireland, Malaysia, Bangladesh, United Kingdom, Russia, Iran, Vietnam, Jordan, Yemen, South Africa, Singapore, Sri Lanka, Thailand, Bulgaria, Poland, Denmark, Nigeria, Gambia, Indonesia, Finland, Argentina, Chile, Spain, Peru, Kuwait, India, Saudi Arabia, Slovakia, Slovenia, Spain, Sweden, Switzerland, Singapore
People Also Search For
Angle & Channel applications, Angle & Channel base, Angle & Channel bash, Angle & Channel business, Angle & Channel chemical composition, Angle & Channel code in india, Angle & Channel cost, Angle & Channel cut to size, Angle & Channel dealer, Angle & Channel dealer in Saudi Arabia, Angle & Channel equivalent, Angle & Channel exporter, Angle & Channel for wall, Angle & Channel grades, Angle & Channel grades australia, Angle & Channel grades uk, Angle & Channel importer, Angle & Channel in australia, Angle & Channel in coimbatore, Angle & Channel manufacturer, Angle & Channel manufacturer europe, Angle & Channel manufacturer in delhi, Angle & Channel manufacturer in india
Driven By Values, Delivering On A Vision.