Brochures
Our approach is distinctly innovative. We constantly seek new ways to increase client
Stainless Steel Wires Supplier in Mumbai, India
Distributor and Stockist of Stainless Steel Wires in Mumbai, India.
Sumer Metal Industries is a notable Supplier of Stainless Steel Wires in Mumbai, India. We are also known as one the Top Distributors and Stockist of Stainless Steel Wires. We use top quality raw materials and innovative technology to manufacture SS Wires in compliance with national and international quality requirements. Our SS Wires come in a variety of grades, standards, thicknesses, widths, and sizes, and we can also modify them to meet the needs of our customers. Our Stainless Steel Wires are hot rolled and cold rolled. This grade of Stainless Steel Wires is in high demand because of all of these characteristics.

Customers Are Our Top Priority
We offer When you are ready to make your business dreams a reality, it begins with contacting an experienced construction company to help you begin the process.
Specification of Stainless Steel Wires
| | | |
| --- | --- | --- |
| Specifications | : | ASTM A 164 ASME SA 164 |
| Standard | : | DIN, ASTM, BS and all International Standards |
| Length | : | 30m to 100″ |
| Width | : | 1m to 48″ |
| Type | : | Wire Mesh , Hexagonal Wiremesh, Welding Wiremesh, Netting Wiremesh, Woven Wiremesh , Spring Steel wire mesh, Fencing Wiremesh etc. |
Buy Stainless Steel Wires at Best Price:-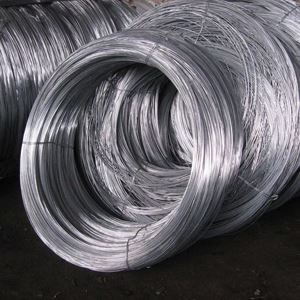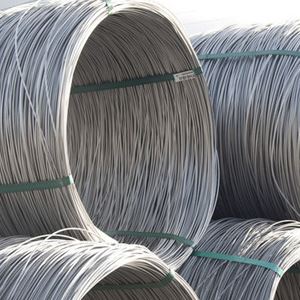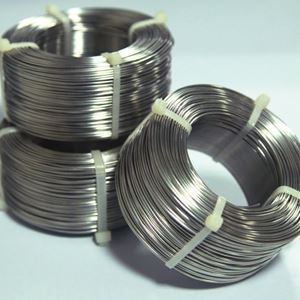 Stainless Steel Wire Mesh Chemical Composition
Composition
C
Mn
Si
P
S
Cr
Mo
Ni
N
SS Wire
min.
–
–
–
–
–
18.0
–
8.0
–
max.
0.08
2.0
0.75
0.045
0.030
20.0
10.5
0.10
Stainless Steel Wire mesh Mechanical Properties
Grade
Tensile Strength (MPa) min
Yield Strength 0.2% Proof (MPa) min
Elongation (% in 50mm) min
Hardness
Rockwell B (HR B) max
Brinell (HB) max
304
515
205
40
92
201
Application Industry
Oil and Gas Pipeline
Chemical Industry
General Purpose Applications
Fabrication Industry
Food Processing Industry
Pharmaceutical Equipment
Material Testing
Hardness Test
Flattening Test
Micro and MacroTest
Pitting Resistance Test
Flaring Test
Intergranular Corrosion (IGC) Test
Documentation
Fumigation Certificates
Raw Material Test Reports
Material Traceability Records
Heat Treatment Charts
Guarantee Letter
Commercial Invoice which includes HS Code
SS 304 Wire Mesh Supplier, 316 SS Steel Welding Wiremesh, Stainless Steel Fine Wire Mesh, SS Mesh Price, Stainless Steel Woven Wire Mesh Exporter in Mumbai India.
SS 304 Wire Mesh also has good low-temperature characteristics and responds well to cold working hardening. It can be used to make food processing equipment, heat exchangers, pressure vessels, and transportable chemical containers, among other things. Stainless Steel Wire Mesh offers outstanding corrosion resistance and strength qualities, as well as stress-to-rupture, strong creep strength, and tensile strength at high temperatures. It is ideal for welding application because it is less susceptible to weld. It is well suited for fabricated or formed applications like off-Shore Oil Drilling Companies, Power Generation, Petrochemicals, Gas Processing, Specialty Chemicals, Pharmaceuticals, Pharmaceutical Equipment, Chemical Equipment, Sea Water Equipment, Heat Exchangers, Condensers, Pulp and Paper Industry etc.
Stainless Steel Wires has a chromium content of 10.5 percent, a carbon content of less than 1.2 percent, and additional alloying elements. Other elements such as nickel, molybdenum, niobium, titanium, manganese, and others have been added to improve its corrosion resistance and mechanical qualities. Surface finishes on stainless steel round plates range from brilliant to matt, with etched and brushed options available. Architects frequently employ it in the design of building envelopes, interiors, and street furniture.
Stainless Steel Wires Supplier
Mumbai, Delhi, Kolkata, Chennai, Bengaluru, Hyderabad, Ahmadabad, Pune, Surat, Jaipur, Kanpur, Lucknow, Nagpur, Ghaziabad, Indore, Coimbatore, Kochi, Patna, Kozhikode, Thrissur, Vadodara, Agra, Malappuram, Thiruvananthapuram, Kannur, Ludhiana, Nashik, Noida, Madrid, Sharjah, Moscow, Hong Kong, Lagos, Montreal, Bogota, Los Angeles, New Delhi, Jeddah, Chennai, Kanpur, Edmonton, Istanbul, Bhopal, Calgary, Ulsan, Rio de Janeiro, Colombo, Cairo, Ludhiana, Indore, Thane, Dubai, Seoul, Santiago, Kuwait City, Dammam, Tehran, Busan, Rajkot, Nagpur, La Victoria, Bangkok, Granada, Lahore, Manama
Stainless Steel Wires Exporter
South Korea, South Africa, Sri Lanka, Syria, Taiwan, Tanzania, Tajikistan, Thailand, Turkey, Turkmenistan, Ukraine, United Kingdom, United Arab Emirates (UAE), Uzbekistan, Vietnam, Yemen, France, Germany, Greece, Oman, Colombia, Portugal, Japan, Lithuania, Macau, Mongolia, Qatar, Ireland, Malaysia, Bangladesh, United Kingdom, Russia, Iran, Vietnam, Jordan, Yemen, South Africa, Singapore, Sri Lanka, Thailand, Bulgaria, Poland, Denmark, Nigeria, Gambia, Indonesia, Finland, Argentina, Chile, Spain, Peru, Kuwait, India, Saudi Arabia, Slovakia, Slovenia, Spain, Sweden, Switzerland, Singapore
People Also Search For
ss 304 wire mesh manufacturers in mumbai, wire mesh manufacturers in pune, stainless steel wire mesh price list india, stainless steel wire mesh standard sizes, ss wire mesh price, 304 Stainless Steel Wire Mesh, SS 304 Hexagonal Wiremesh specification, SS Welding Wiremesh, Aluminium Pipes Sizes, Stainless Steel Netting Wiremesh manufacturers in india, SS wire distributor in Mumbai, India 304 Stainless Steel Woven Wiremesh, SS Slot Spring Steel wire mesh Price list, Stainless Steel 304 Fencing Wiremesh, Stainless Steel 304 Wiremesh, Wire mesh, ss 304 wire mesh manufacturer
Driven By Values, Delivering On A Vision.