Brochures
Our approach is distinctly innovative. We constantly seek new ways to increase client
Rods Manufacturer, Stainless Steel Round Bars
Rod Stockist, Rod Exporter Mumbai, Stainless Steel Bar, Square Bar, SS Flat Bar, AS Hex Bar, CS Bright Bar, Stainless Steel Forged Bar, Stainless Steel Round Bar
Sumer Metal Industries: One of India's Leading Manufacturers of Rods
For its top-notch rods, Sumer Metal Industries is a well-known brand in the Indian industrial sector. They specialise in creating solid poles known as rods, which have a round or circular cross-section. The business provides a wide range of sizes and shapes, including hexagonal, round, rectangle, and round (also known as hex) bars.
Materials Used
The most typical elements, such as stainless steel, carbon steel, alloy and case-hardening steel, and aluminium, are used by Sumer Metal Industries. Each material has distinct qualities that make it appropriate for a variety of uses. For instance, stainless steel is used frequently in the food and beverage business because it resists corrosion. In contrast to aluminium, which is lightweight and frequently used in the aerospace industry, carbon steel is strong and used in buildings.
Production Method
Two main techniques are used to manufacture rods: cold/hot rolling and sketching. Metal is subjected to cold rolling, which entails putting it through a set of rollers before it recrystallizes. Tighter tolerances and a smoother surface finish are the results of this procedure. On the other hand, hot rolling creates a rougher surface finish and is done above the recrystallization temperature, but it can be used to produce larger diameters.
To reduce the diameter of a metal wire, drawing entails pulling it through a die. Smaller diameter rods with more precise tolerances are produced using this method.
Both of these techniques are employed by Sumer Metal Industries to produce circular rods. Larger diameters are produced using hot rolling, and smoother surface finishes and closer tolerances are produced using cool rolling. Smaller diameter bars with tighter tolerances can be made by drawing.
Why Choose Sumer Metal Industries?
One of India's largest producers of rods, Sumer Metal Industries has earned this notoriety for a number of reasons. First of all, they make sure that their products meet the highest standards by only using the best materials in the production process. Second, their cutting-edge production procedure makes use of the most recent technology to create rods with exceptional accuracy and precision. Last but not least, they have a group of knowledgeable experts who supervise every step of the manufacturing process and guarantee the highest quality of their goods.
Look no further than Sumer Metal Industries if you're searching for a dependable manufacturer of rods. They offer a huge selection of goods, all of which are of the highest calibre. Sumer Metal Industries can supply the rods you need for construction, aerospace, or any other business.
You can get in touch with Sumer Metal Industries immediately through their website or by phone if you're interested in buying rods from them. They can ship their goods anywhere in India and have affordable rates. They also provide tailored solutions for particular needs, enabling you to get precisely what you require for your project.

Customers Are Our Top Priority
We offer When you are ready to make your business dreams a reality, it begins with contacting an experienced construction company to help you begin the process.
Specifications of Bars, Rods & Wires Specifications
| | |
| --- | --- |
| Specifications | ASTM A276, ASME SA276 |
| Dimensions | EN, DIN, JIS, ASTM, BS, ASME, AISI |
| Size | 6 mm to 120 mm. |
| Diameter | 6mm to 350mm Diameter |
| Thickness | 100 to 6000 mm Length |
| Tolerance | +/-0.2mm |
| Finish | Black, Bright Polished, Rough Turned, NO.4 Finish, Matt Finish, BA Finish |
| Length | 1 to 6 Meters, Custom Cut Lengths |
| Form | Round, Square, Hex (A/F), Rectangle, Billet, Ingot, Forging Etc. |
Bars Available Materials and Grades

| Materials | Grades |
| --- | --- |
| Duplex & Super Duplex Steel Bars, Rods & Wires | Duplex 2205, Super Duplex 2507, Super Duplex Zeron 100 |
| SMO 254 Bars, Rods & Wires | SMO 254/UNS S31254 |
| High Nickel Alloy Bars, Rods & Wires | C22, C276, 600, 601, 625, 718, 800, 825, 400, 500, 20 |
| Stainless Steel Bars, Rods & Wires | 304, 309, 310, 316, 317, 347 |
| Carbon Steel Bars, Rods & Wires | ASTM A105 |
| Alloy Steel Bars, Rods & Wires | F1, F5, F9, F11, F22, F91 |
| Cupro Nickel Alloy Bars, Rods & Wires | Cu-Ni 90-10, Cu-Ni 70-30 |
Stainless Steel Coils Specification
| | |
| --- | --- |
| Specifications | ASTM A240 / ASME SA240 |
| Thickness | Min: 0.4mm – Max: 10.0mm |
| Width | 1000mm, 1250mm, 1500mm, 2000mm, Other sizes on request |
| Production | Cold-rolled, Hot-rolled |
| Finish | Surface finish of SS Coil: 2B, 2D, BA, NO.1, NO.4, NO.8, 8K, mirror, embossed, hair line, sand, blast, Brush, etching, etc |
| Form | Coils, Foils, Rolls, Strip, Flats, Blank (Circle), Ring (Flange) |
| Grade | 304, 304L, 304H, 310S, 310H, 316, 316TI, 316H, 316L, 316LN, 317, 317L, 321, 321H, 347, 347H, 904L, 409, 410, 420, 430, 409M |
Buy Stainless Steel Rods at Best price:-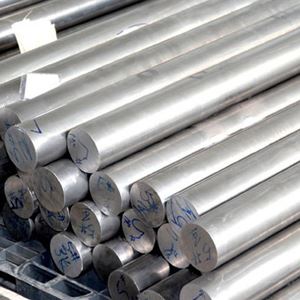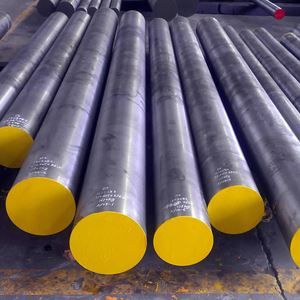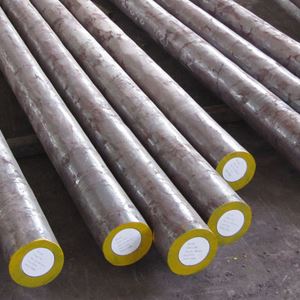 Stockists & Dealer of ASTM A276 Duplex Bars, UNS S31803 Round Bars, Duplex Steel 2205 Rods, Werkstoff Nr. 1.4462 Bars, DIN 1.4462 Round Bars, UNS S31803 Bar Dealer, ASME SA276 Duplex Steel Bright Bar
The company is India's leading maker of Bright Bars, which are on par with the best in the world. Almost all popular grades are processed in accordance with numerous national and international criteria. We manufacture Bright Steel Bars in a variety of forms and sizes to meet various steel specifications, including BSS, EN series, SAE, ISI, DIN, and AISI.
Wire rods of superior quality with great polish and tensile strength are available from us. Steel Wire Rods are used in a variety of applications, including product manufacture, round cable armoring, and reprocessing. Steel wire rods are offered in a ring shape with diameters ranging from 5.5mm to 14mm. Our hot-rolled bars come in a variety of shapes and sizes. Close tolerances, great straightness and roundness, good surfaces, and little decarburization distinguish them. As a result, they're great for forging. Hot-rolled Bars come in a variety of widths and diameters, ranging from 14 mm to 200 mm. They can be provided at 1 mm intervals up to 75 mm.
Application Industry
Oil and Gas Pipeline
Chemical Industry
General Purpose Applications
Fabrication Industry
Food Processing Industry
Pharmaceutical Equipment
Material Testing
Hardness Test
Flattening Test
Micro and MacroTest
Pitting Resistance Test
Flaring Test
Intergranular Corrosion (IGC) Test
Documentation
Fumigation Certificates
Raw Material Test Reports
Material Traceability Records
Heat Treatment Charts
Guarantee Letter
Commercial Invoice which includes HS Code
Stainless Steel Rods Supplier
Mumbai, Delhi, Kolkata, Chennai, Bengaluru, Hyderabad, Ahmadabad, Pune, Surat, Jaipur, Kanpur, Lucknow, Nagpur, Ghaziabad, Indore, Coimbatore, Kochi, Patna, Kozhikode, Thrissur, Vadodara, Agra, Malappuram, Thiruvananthapuram, Kannur, Ludhiana, Nasik, Noida, Madrid, Sharjah, Moscow, Hong Kong, Lagos, Montreal, Bogota, Los Angeles, New Delhi, Jeddah, Chennai, Kanpur, Edmonton, Istanbul, Bhopal, Calgary, Ulsan, Rio de Janeiro, Colombo, Cairo, Ludhiana, Indore, Thane, Dubai, Seoul, Santiago, Kuwait City, Dammam, Tehran, Busan, Rajkot, Nagpur, La Victoria, Bangkok, Granada, Lahore, Manama
Mild Steel Rods Exporter
South Korea, South Africa, Sri Lanka, Syria, Taiwan, Tanzania, Tajikistan, Thailand, Turkey, Turkmenistan, Ukraine, United Kingdom, United Arab Emirates (UAE), Uzbekistan, Vietnam, Yemen, France, Germany, Greece, Oman, Colombia, Portugal, Japan, Lithuania, Macau, Mongolia, Qatar, Ireland, Malaysia, Bangladesh, United Kingdom, Russia, Iran, Vietnam, Jordan, Yemen, South Africa, Singapore, Sri Lanka, Thailand, Bulgaria, Poland, Denmark, Nigeria, Gambia, Indonesia, Finland, Argentina, Chile, Spain, Peru, Kuwait, India, Saudi Arabia, Slovakia, Slovenia, Spain, Sweden, Switzerland, Singapore
People Also Search For
Rod Manufacturer in India, Rod Suppliers, Precision Bar, Rod Suppliers, Stockists & Dealer of ASTM A276 Duplex Bars, UNS S31803 Round Bars, Duplex Steel 2205 Rods, Werkstoff Nr. 1.4462 Bars, Duplex 2205 Hot Rolled Bars, UNS S31803 Flat Bars in Mumbai, ASME SA479 Duplex Steel Round Bar, UNS S31803 Hex Bars, Duplex Steel 2205 Polished Round Bar Exporter, UNS S31803 Rectangular Bars, Duplex Steel 2205 Cold Finished Bar, UNS S31803 Square Bars Supplier, DIN 1.4462 Round Bars, UNS S31803 Bar Dealer, ASME SA276 Duplex Steel Bright Bars, UNS S31803 Hot Rolled Bar, Duplex 2205 Forged Bars, UNS S31803 Cold Rolled Bar, Duplex Steel 2205 Flat Bars Stockholder